Sycamore
Spring 2 2022
Another wonderful Spring term for Sycamore Class with lots of fabulous learning! The highlight was a geography field trip to Leeson House where the children got to practice their orienteering and map reading skills. A fabulous day was had by all!
In P.S.H.E. this half term, our puzzle piece has been 'Healthy Me', but we also continued with our 'Dreams and Goals' topic, which culminated in a most wonderful display of teamwork, as the children led the fundraising activities for Red Nose Day. When things didn't quite go to plan, we saw resilience and we were very proud of the children and their achievements!
'Qu'est-ce qu'il y a dans ta ville?' What is there in your town? We have been learning about places in the town in French, building sentences and recycling language. Our final lesson saw the children write about their 'ville idéale' and it was 'fantastique' to see some super, independent writing in French.
With the weather improving this term, we took the opportunity to learn outside of the classroom as much as possible and it was wonderful conducting reading lessons in our shirts in March! The children wrote amazing narrative stories based on 'All the Things that Could Go Wrong' by Stewart Foster. It was wonderful watching the children hone their editing skills to improve their work.
In DT, the children designed and made a clay tile based on Islamic designs learnt in the Autumn term. The children spent so much time and effort to complete these tiles and they look absolutely fabulous.
With only one term remaining, but with so much to look forward to, it seems strange reflecting on the interesting journey that the current Year 6 has had. They have worked so hard to make really good progress in all areas of the curriculum and it seems strange, that having taught them since Year 1, they will be moving onto Secondary school and the next stage of their learning. Well done Sycamore Class – keep up the fantastic work!
Spring 1 2022
What a fantastic Spring 1 term! As we head towards warmer days, it was so lovely to conduct our Properties of Materials science experiment outdoors in the sunshine. The children thoroughly enjoyed separating different materials using sieves, filters and magnets. It was a real challenge but they completed their experiments well and used their scientific skills to the full.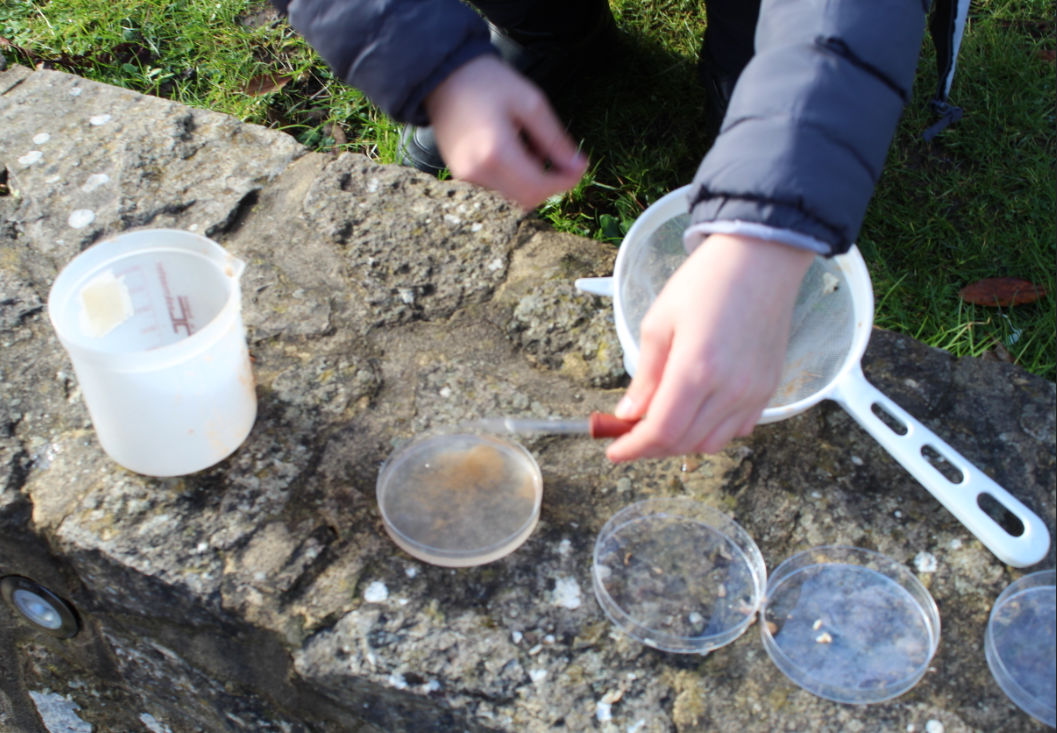 We have been learning to use dialogue in narrative texts and the class wrote fantastic stories based on The Tempest by William Shakespeare. They learnt how to add cohesion both within and across paragraphs. Lots of creative language was used and it was a joy to read them!
In History, the children have been researching the Golden Age of Islam. They have been learning about Islamic scholars, historians, astronomers, philosophers and artists. The geometric patterns they produced for art were fantastic and I am very much looking forward to seeing their finished Islamic tiles. The children had a surprise visit from Miss Cotton dressed in a traditional Arabic dress. She talked about what it was like living in an Islamic country, the culture and everyday life. The children thoroughly enjoyed this visit and learnt so very much.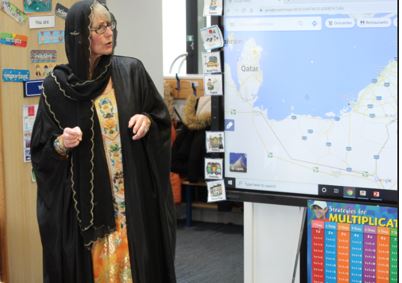 Well done Sycamore, another fantastic half-term and there is still so very much to look forward to!
Mr Paxton and Mrs Turner
Sycamore Class teachers
---