Pine
Spring 2 2022
The children have all been working very hard again this half term and we have been impressed with their mature attitude.
This half term in Maths lessons, the children have been learning all about fractions. This has included learning about equivalent and improper fractions and comparing and ordering fractions. The children have also been learning how to add, subtract and multiply fractions using various strategies including understanding everyday word problems.
In writing, we have focused on narrative writing, working on the planning of a story set in Whitby, the setting for our class reader, 'Room 13'. We have learned to use more descriptive, figurative vocabulary and techniques to help capture the reader's attention. Many of our targets are ongoing, including how to use dialogue effectively to help the reader understand more about characters and to advance the action in our stories. It was so pleasing to see the children include examples of our learning in their assessment piece. Here is an impressive excerpt from Mia's opening paragraph: 'The gloomy trees swayed, whispering to one another. Alice walked on, her feet stepping into the crunchy mud, her cloak waving in the wind. As she walked further into the depths of the forest, she came to an old, ancient castle, an earthy scent filling the air. The sun faded, leaving the moon, a glistening pearl in the night sky…'
The class have been enjoying reading the book 'Room 13' in all our reading lessons. Room 13 is an exciting children's fictional story full of suspense, mystery and adventure. The children have been developing their comprehension skills in the areas of retrieving information, interpreting characters' feelings and responses to situations and thinking about the language used in the book through developing a greater understanding of the meaning of words and the context in which they are used.
In R.E. we have been reflecting on the story of the Birmingham Qur'an and how important the Qur'an is to Muslims. Is it the paper that is sacred, or the meaning of the words? Should all Birmingham people be proud of the Birmingham Qur'an? Are the pages precious because of history or theology? As always, we enjoy stimulating discussions about religion and beliefs, always looking to justify what we are saying, drawing on previous learning.
In P.S.H.E. this half term, our puzzle piece has been 'Healthy Me', but we also continued with our 'Dreams and Goals' topic, which culminated in a most wonderful display of teamwork, as the children led the fundraising activities for Red Nose Day. When things didn't quite go to plan, we saw resilience and we were very proud of the children and their achievements!
'Qu'est-ce qu'il y a dans ta ville?' What is there in your town? We have been learning about places in the town in French, building sentences and recycling language. Our final lesson saw the children write about their 'ville idéale' and it was 'fantastique' to see some super, independent writing in French.
In Music lessons the children have been studying the musical themes of Pop Ballads old and new and Hip Hop and Rap music. Lessons have included many opportunities to listen to and appraise a large collection of songs, learn and sing different songs, learning to play the glockenspiel using the ipads and developing their understanding of the musical pulse of a song through dancing games and activities.
In Geography, the children enjoyed a trip to Leeson House, developing their orienteering skills, learning how to use a compass and how to use six figure grid references. We hope they will have the opportunity to show you some of these skills if you go walking in the Easter holidays!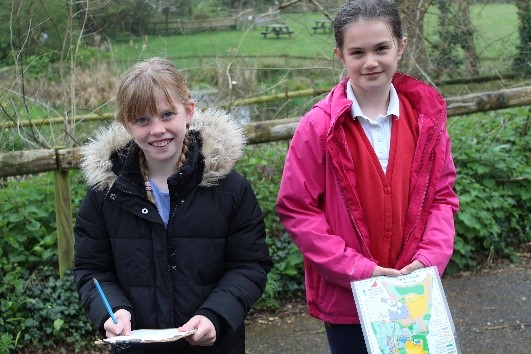 The children have continued using map skills in P.E. as well as practising different team games.
Thank you for your support with homework. We hope that the children are becoming more independent and organised as we move towards the end of Year 5.
We'd like to wish you all a very happy and peaceful Easter.
Spring 1 2022
The children have all been working very hard again this busy half term.
The main focus in Math lessons this half term has been understanding and learning both multiplication and division formal written methods, which has included using them to solve everyday word problems. The children have also learnt about finding the perimeter and area.
In Reading the children have been further developing their comprehension skills, with a focus on the skills of explaining, retrieving and interpreting the text and giving reasons for the choices that the author has made. The texts they have been reading were Macbeth and The Highwayman poem.
In Writing, we have used 'Macbeth' as a stimulus for different genres of writing. We put ourselves in the shoes of Macbeth to write a letter, Lady Macbeth for a diary entry and our final piece is a newspaper report. We are aiming to become more independent learners, using different resources to help us and to edit and evaluate the language and punctuation we are using.
Our learning in R.E. has focused on the question 'What does it mean if God is loving and holy?' This has led to some interesting discussions, with the children being encouraged to ask questions, as this is such an important part of the learning process. We enjoyed our lesson in St. George's Church and are grateful to Rev. James for his help with our 'big question'. Mrs Goodwin was very impressed with some of the comments and observations made by the children during our trip.
In French, we have been working on our geographical awareness of France and the language focus has been on the weather. We should now be able to tell you where major cities and mountain ranges are located and what the weather is like at different times of the year!
Our work in P.S.H.E. on 'Dreams and Goals' has culminated in plans for some fundraising activities for Red Nose Day. Working together for the benefit of others has been our main drive here. There are some exciting activities planned by the children in Year 5 and Year 6 – more details to follow in March!
In Science lessons, the children have been learning about the life cycles of humans, animals and plants. They have also been thinking about the similarities and differences between the lifecycles of mammals, birds, insects and reptiles.
In Art, the children have produced some incredible work this term. They have studied the art of Islam, including geometric patterns, resulting in their own geometric art work. They have also studied the art work of influential artists famous for producing pattern art which has inspired them to create their own original pieces and develop their own style of artistic creativity.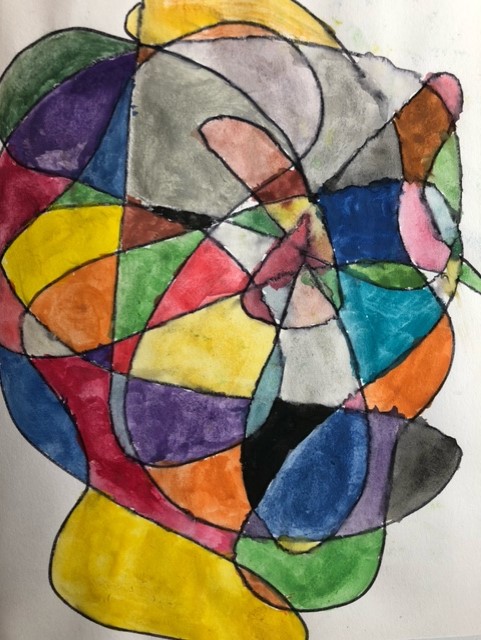 Best wishes
Mr Girling and Mrs Goodwin,
Pine Class Teachers.